JR East Ninohe Station / IGR Iwate Galaxy Railroad Ninohe Station
Only 2 hours and 44 minuets from Tokyo! You're at Ninohe Station in a blink of an eye.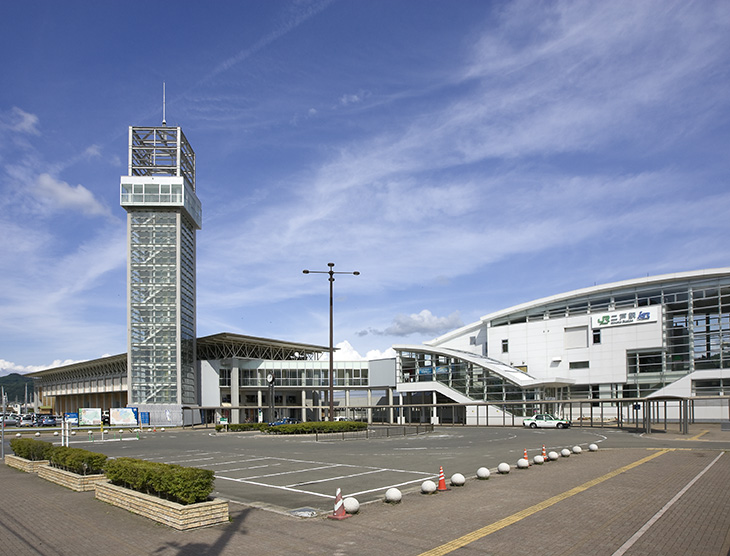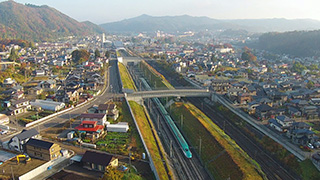 The two Ninohe Stations, the entrance to a tour of Ninohe.
There are two Ninohe Stations, the Tohoku Shinkansen station of JR East and the IGR Iwate Galaxy Railroad station. When the Hachinohe Station was opening in the Tohoku Shinkansen line, the conventional line of JR East was transferred as the third sector, this is the IGR Iwate Galaxy Railroad. JR and IGR are connected here. By Tohoku Shinkansen it takes 21 minutes to Morioka and only 2 hours and 44 minutes to Tokyo. What a small world it has become.
A base for Ninohe local tourist information.
"Cassiopeia-Messe Nanyato" is a place where all the information you need to tour the north of Iwate Prefecture, the south of Aomori Prefecture or the northeast of Akita Prefecture. Also you can buy souvenirs at "Nanyato Product Center" on the first floor.
[station / IC]
JR East Ninohe Station / IGR Iwate Galaxy Railroad Ninohe Station Information
Address

63-68 Moriai Ishikiridokoro Ninohe / 63-4 Kobunoki Ishikiridokoro Ninohe

Name of Office

JR East Ninohe Station / IGR Iwate Galaxy Railroad Ninohe Station

Phone Number

JRE Ninohe 0195-23-2041 / IGR Ninohe 0195-23-8670

Open

6:10 - 23:00 / 7:35 - 18:30

Official Site URL
Nearest Parking

Ninohe Station east exit first parking lot (47-7 Azamaeda Ishikiridokoro Ninohe Iwate Prefecture), Ninohe Station west exit first parking lot (74 Azamoriai Ishikiridokoro Ninohe Iwate Prefecture)

Nearest Charger for EV

Ninohe General Sports Center (22-20 Azaniwatari Ishikiridokoro Ninohe)

Nearest Hotel

Ninohe Park Hotel