Kunohe Castle Ruins
In the grass, you can see the world at war.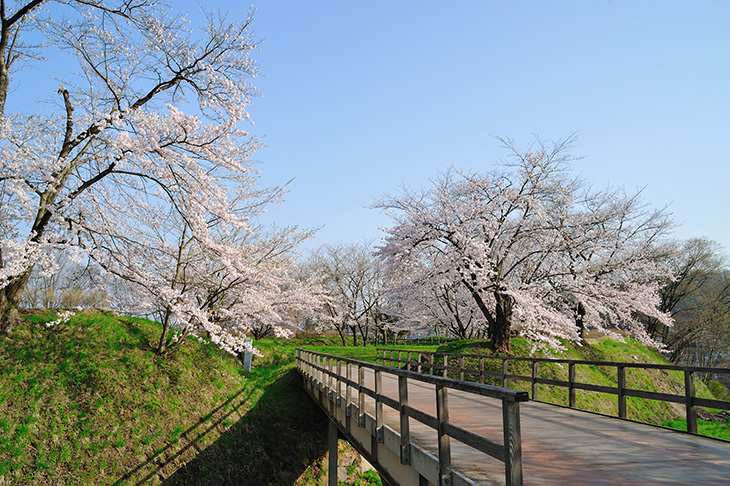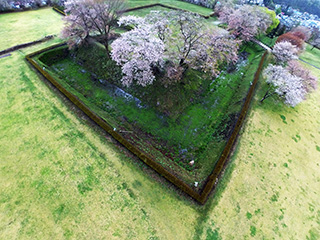 Castle that was called "Kunohejo".
Now there is nothing, but there certainly was a drama.
This castle was built as the residence of the Kunohe family between 1492 and 1501, a natural fortress, surrounded on three sides by rivers.
The last battlefield before unification by Toyotomi.
Masazane Kunohe was renowned as part of the Nanbu family. However he became at odds with Nobunao Nanbu for the position of the successor causing the "Ran of Kunohe". Since Nobunao Nanbu was the approved successor by Hideyoshi Toyotomi, he sent 65,000 troops as reinforcements which led to the defeat of the Kunohe army and completing the unification. Later the castle was renamed by the Nanbu Family to "Fukuoka Castle" after they emigrated from Sannohe. However the people here kept the name "Kunohe Castle" out of respect to the Kunohe family.
[great figure、historic spot]
Kunohe Castle Ruins Information
Address

Jounouchi Fukuoka Ninohe

Name of Office

Ninohe Tourism Association

Phone Number

0195-23-3641

Official Site URL
Nearest Charger for EV

Ninohe General Sports Center (22-20 Azaniwatari Ishikiridokoro Ninohe)

Nearest Public Transport

Hachimanshita Bus Stop (JR Bus, North Iwate Bus)

Nearest Hotel

Ninohe Park Hotel