Shinzan Shrine
In the Kagura you can see the way of the old times.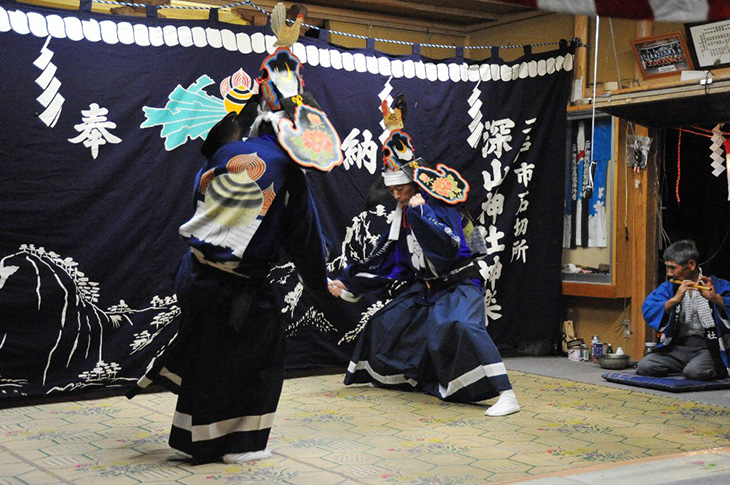 Song and dance that has been passed down.
Kagura (traditional Japanese dance) is very popular in Ninohe. There are eleven types of Kagura passed down from generation to generation. There is also a Kagura here at Shinzan Shrine. The origin is said to be Yamabushi Kagura. In the Ran of Kunohe (1591) the Yamabushi of this land helped the Nanbu family in winning the battle. As a reword, territory was given to the Yamabushi, boosting the popularity of Kagura. How has the Kagura changed through the years?
The Shinzan Shrine Kagura.
In Shinzan Shrine, a festival is carried out every year in August, where dedication of Kagura by Kagura Preservation Association and elementary school students take place. Shinzan Shrine Kagura can be seen then. Kagura is a celebration dance. One wonders what they celebrated back in the day in Ninohe.
[shrine]
Shinzan Shrine Information
Address

11-2 Hareyama Ishikiridokoro Ninohe

Name of Office

Ninohe Tourism Association

Phone Number

0195-23-3641