Sainokami Edohigan, the cherry blossom
The Guardian of Travelers.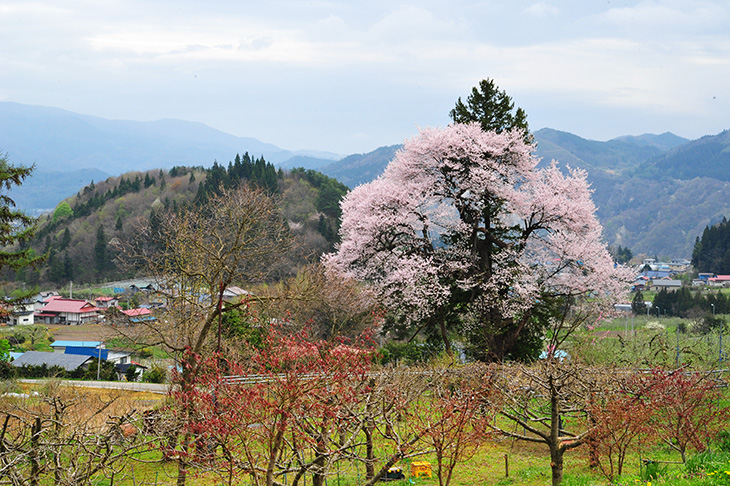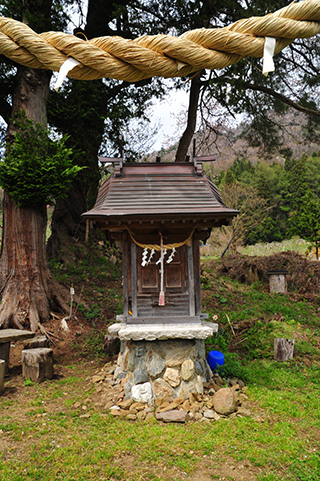 Pale pink petals tell the village the arrival of spring.
On the way from Ninohe Station to Basenkyo at the border of Okuyama district and Kamisato district of Ninohe Ishikiridokoro, is where this cherry tree called "Sai-no-kami Edohigan" stands. 4.6 meters around the trunk, a large single Edohigan cherry tree. Every year it blooms its beautiful flowers from late April to early May which is later than Someiyoshino cherry trees, pleasing the people from all around.
May good fortune be with your journey.
Sai-no-kami is a generic name for a Shinto Kami (deity). They are at the border of villages and said to protect travelers. This Edohigan is located beside the shrine of a Sai-no-kami. One wonders on the way to Mabechigawa River, if this cherry tree is protecting the people going by.
[big tree、nature, view、sakura]
Sainokami Edohigan, the cherry blossom Information
Address

Ishikiridokoro Ninohe

Name of Office

Ninohe Tourism Association

Phone Number

0195-23-3641