Ryuganji Temple
Where the spirit of Daisaku Soma lies. The man who loved his lord and homeland too much.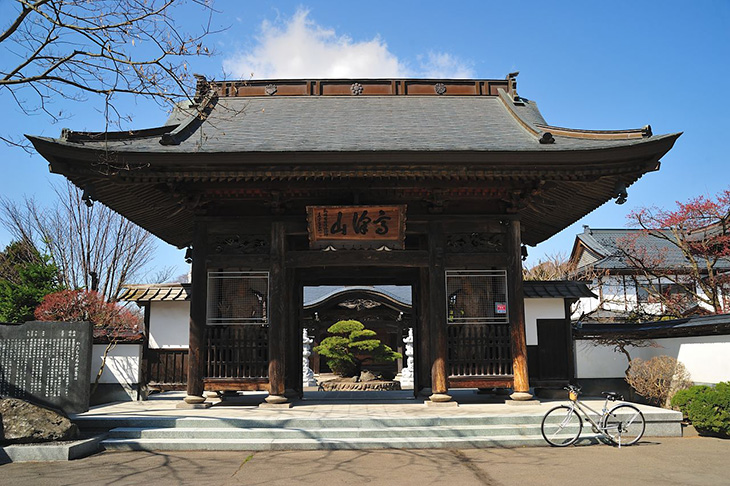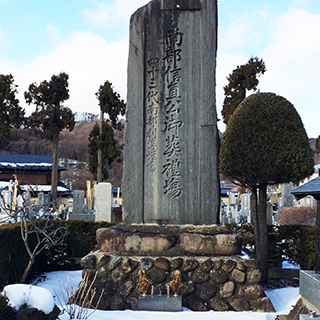 An ancient temple that leaves a legend.
This temple was originally close to the Iwaya Kannondo but was washed away by the flood in 1835 and was moved to the current location that is the land next to the burial ground of Nobunao Nanbu. Today in addition to the tomb of Nanbu loyal, there is also the tomb of Daisaku Soma.
What is the incident of Daisaku Soma? Who is he?
Daisaku Soma was born in Ninohe Fukuoka as a son of Nanbu Samurai. He traveled to Edo in his young ages to advocate the importance of the Nanbu clan in the security of Ezo. When lord Tsugaru, who had been at odds with the Nanbu clan for many years, was granted a better position in the Edo Castle than the Nanbu clan, Daisaku Soma decided to attack lord Tsugaru. Although it ended in failure, Daisaku Soma gained popularity as a "Model image of the way of samurai". Thus his tomb is located here.
[shrine]
Ryuganji Temple Information
Address

12 Yokocho Fukuoka Ninohe

Name of Office

Ryuganji Temple

Phone Number

0195-23-2729
Nearest Charger for EV

Ninohe General Sports Center (22-20 Azaniwatari Ishikiridokoro Ninohe)

Nearest Public Transport

Hachimanshita Bus Stop (JR Bus, North Iwate Bus)

Nearest Hotel

Ninohe Park Hotel