Ninohe Archaeological Center
From then till now, the history of Ninohe.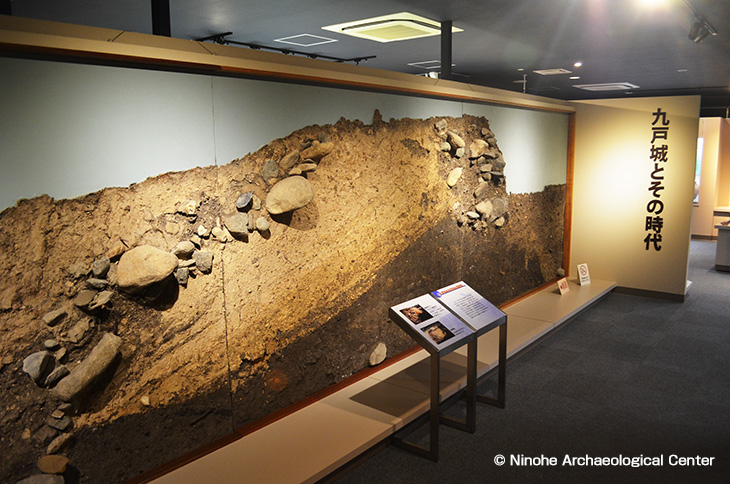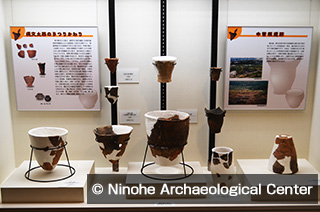 A preparation before going to visit Kunohe Castle.
Ninohe Archaeological Center is on the way to Kunohe Castle from Ninohe station. There are many information about the castle available here, good to prepare on the history before actually seeing it.
Feel the drama that built the castle.
When entering the building, the first thing which occupies a large space is the "Kunohe Castle and its era" exhibition. The history and drama that became the cornerstone of Ninohe, the life of the former owner of Kunohe Castle, Masazane Kunohe can be learnt in detail. Additional exhibitions include the "World of Jomon" and "From Yayoi tumulus, to Kamakura" exhibitions perfect to know the older history of Ninohe. Also don't miss the rare bear shaped pottery excavated from Uesugi Sawa ruins.
[museum]
Ninohe Archaeological Center Information
Address

11-1 Hachimanshita Fukuoka Ninohe

Name of Office

Ninohe Archaeological Center

Phone Number

0195-23-8020

Parking

free

Official Site URL
Nearest Charger for EV

Ninohe General Sports Center (22-20 Azaniwatari Ishikiridokoro Ninohe)

Nearest Public Transport

Hachimanshita Bus Stop (JR Bus, North Iwate Bus)

Nearest Hotel

Ninohe Park Hotel