Ninohe Museum of History and Folklore
A house of learning which Inherits Ninohe's history from our ancestors.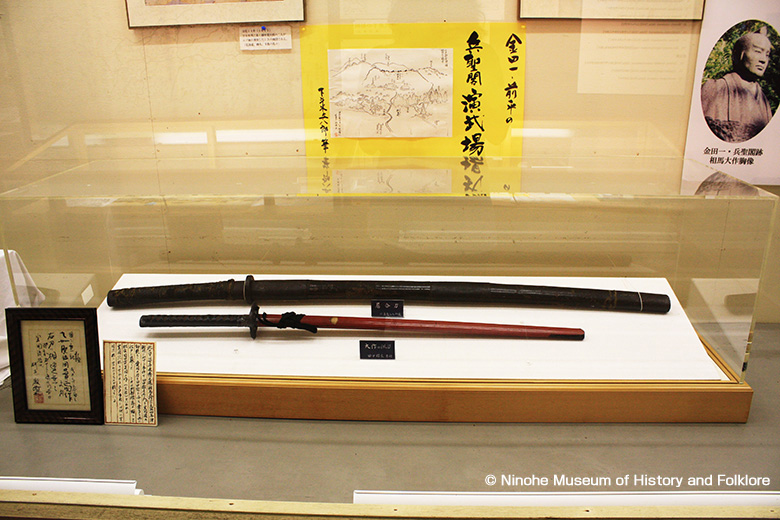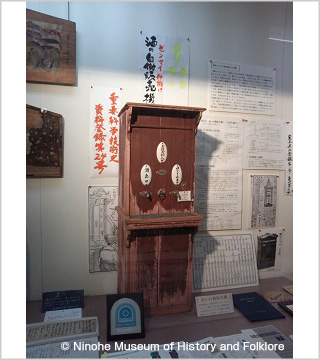 The history of Ninohe is long and dates back to the Jomon period. This museum's exhibits include large number of folk materials such as, excavated goods from Horino Ruins in the middle of the city, historic sites and living wares passed down through time. This is a house of learning that will pass on the knowledge of history, fossils and the life of our ancestors to the future generations in an easy-to-understand manner. There are valuable regional historical materials on exhibition such as, Masazane Kunohe related materials, relics of Morioka samurai Daisaku Soma which load Nanbu enshrined, keeping house recommendation statement to load Tsugaru, materials related to the great citizen of Ninohe Dr. Aikitsu Tanakadate and Japan's oldest liquor vending machine which was registered as a "future technology heritage" in 2009. All of which you cannot miss.
[museum]
Ninohe Museum of History and Folklore Information
Address

80-1 Nagamine Fukuoka Ninohe

Name of Office

Ninohe Museum of History and Folklore

Phone Number

0195-23-9120

Open

9:00-16:30 Closed Mondays, the next day of National Holiday, from 29th of December to January 3rd
Nearest Public Transport

Fukuoka Nagamine Bus Stop (JR Bus)