Cherry Field
To enjoy the views of the village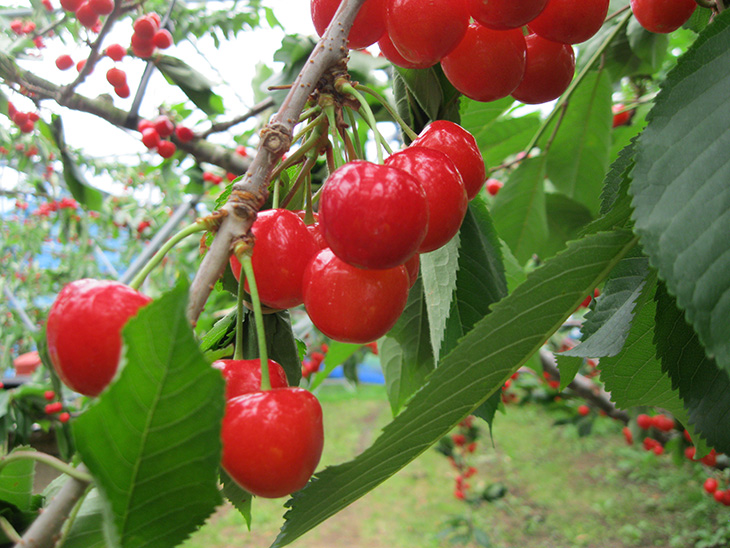 Spring brings flowers.
Cherries are also made in Ninohe. There are a lot of delicious high quality cherries grown here. The cherries come after the cherry blossoms are gone. The white pretty flowers will start to bloom in the orchard. When it is spring in Ninohe, all the cherry flowers and apple flowers bloom at once. The coming of spring is the arrival of a very beautiful season.
The village road to the cherries.
They begin to bear fruit from the end of spring, growing till they are big enough for harvest around July. You can smell the scent of the plump large bright red cherries, drifting through the cherry field. The village roads which go through Basenkyo are very peaceful.
[nature, view]
Cherry Field Information
Address

Ishikiridokoro Ninohe

Name of Office

Ninohe Tourism Association

Phone Number

0195-23-3641